---

http://www.international.rai.it/ilcaffe/puntata.shtml
CHI SIAMO TV RADIO DIFFUSIONE INFO ITALICA CERCA


America
America Latina
Africa
Asia
Oceania
Europa
IL CAFFE'
Il programma
La conduttrice
Gli autori
La puntata
Archivio
I momenti del caffŔ
Scrivi
Altre produzioni Rai International

The episode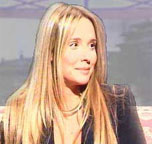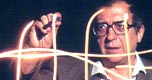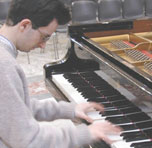 The episode of the week:
January 21st, 2003

Dear friends, even now welcome to the website
dedicated to "The coffee"

What we are proposing this week is a
episode really unusual because the protagonist
is one of the leading exponents of contemporary
music, difficult and unusual theme for the medium
of television. But we consider, for the consents
received and for the very careful and intelligent
letters that we receive, that our audience are
extremely knowledgeable and shrewd in choosing
of programs.
The guest is Luciano Berio, one of the most important
composers of the twentieth century. Beside him,
a young but affirmed composer, Filippo Del Corno,
and the musical critic and musicologist Carmelo Di
Gennaro. Join at the episode the Genoese pianist
Andrea Bacchetti, born in 1977, which will play four
piano pieces from the collection "6 Encores" made
up of Berio. The episode is not so complex, because
for our choice does not insist too on the specific
musical genre, but tends to outline the human profile
of our excellent Italian composer (take for example
the magnificent Sequences for instruments) usually
so reluctant to present itself on television.
See you next episode

Best wishes from your Giorgia Caruso.
Luciano Berio
compositore
Filippo Del Corno
compositore
Carmelo Di Gennaro
critico musicale e musicologo
Andrea Bacchetti
pianista
Cerca in Archivio l'elenco
degli ospiti delle puntate
giÓ trasmesse

Cerca ne I momenti del
caffŔ i filmati pi¨
interessanti estratti dalle
puntate